Buffet breakfast at Hotel National, a Luxury Collection Hotel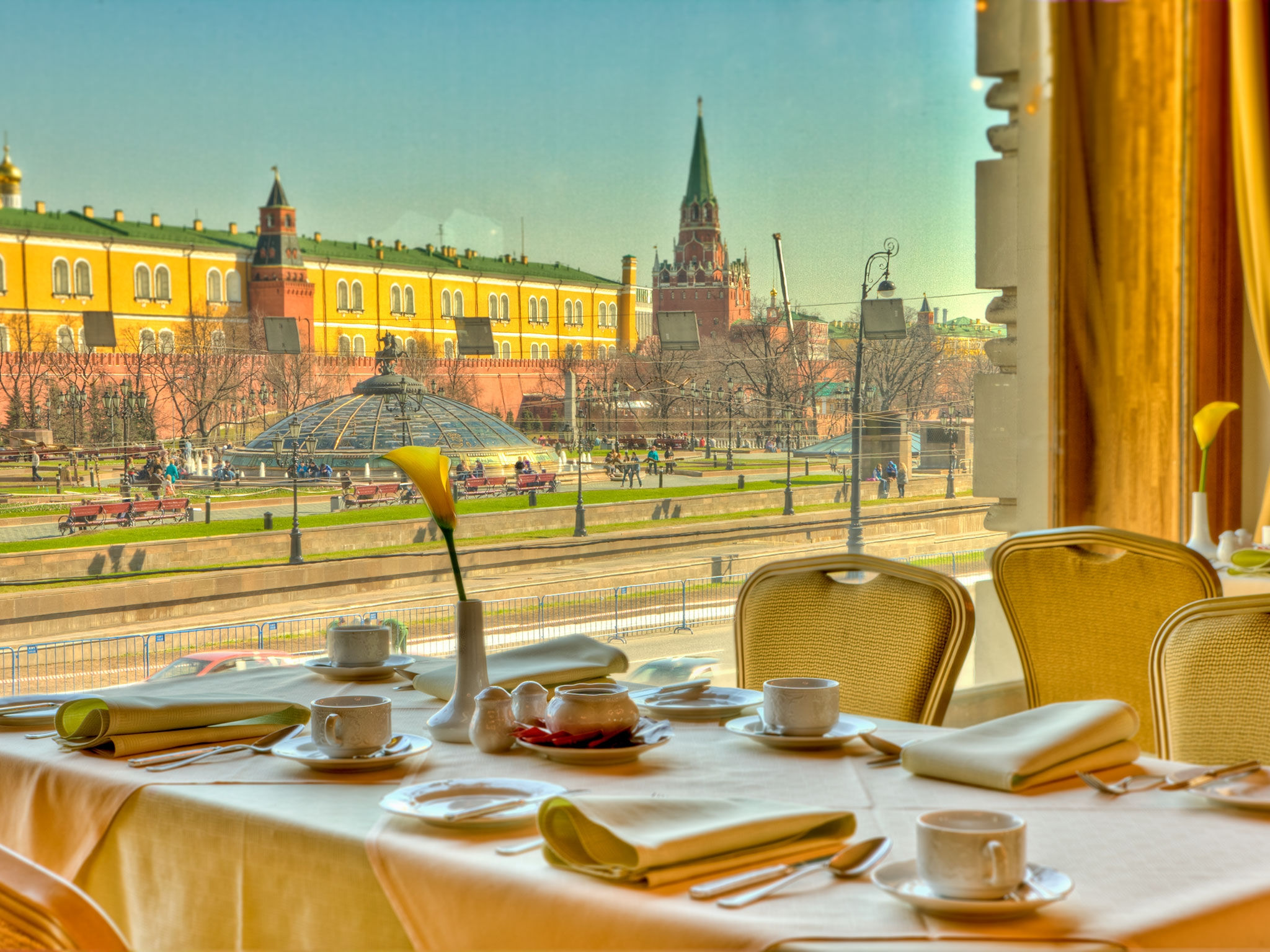 Every morning from 6:30am to 10:30am on weekdays and from 6:30am to 11:00am on weekends you are welcome to enjoy a delicious buffet breakfast at Hotel National, a Luxury Collection Hotel.
The breakfast is served at elegant and spacious Moskovsky room with large panoramic windows allowing in full natural daylight and offering a magnificent view over Red Square and Moscow Kremlin.
Taste a wide selection of fresh fruits and berries, salads, made-to-order omelets, fish and meat starters, a variety of cereals, jams, cheeses, yogurts, pancakes and freshly baked pastries. For Chinese food lovers we offer several dishes of this cuisine. This is complemented by a choice of mineral waters, soy milk, natural fruit juices, ground filtered coffee and tea selection. Also we serve sparkling wine which makes the breakfast even more luxurious.
The price for the buffet breakfast is 2100 Rub including 18% VAT.
Guests preferring a light breakfast can enjoy a business breakfast followed by coffee with a favorite morning newspaper at the Alexandrovsky bar!
Check the rates for accommodation and breakfast included.
Breakfast is served at
6.30 am - 10.30 am Monday - Friday
6.30 am – 11.00 am Saturday – Sunday